Mangocam Demonstration
This short demonstration illustrates a typical usage scenario and will guide you through the process of adding a camera, camera live stream viewing and viewing of recorded video and motion events.
1. Add cameras
The following picture shows the camera configuration screen. Mangocam supports two different modes: Direct stream and FTP upload. The example below shows the configuration of a new camera in direct stream mode (Mangocam servers connect directly to your camera via the internet).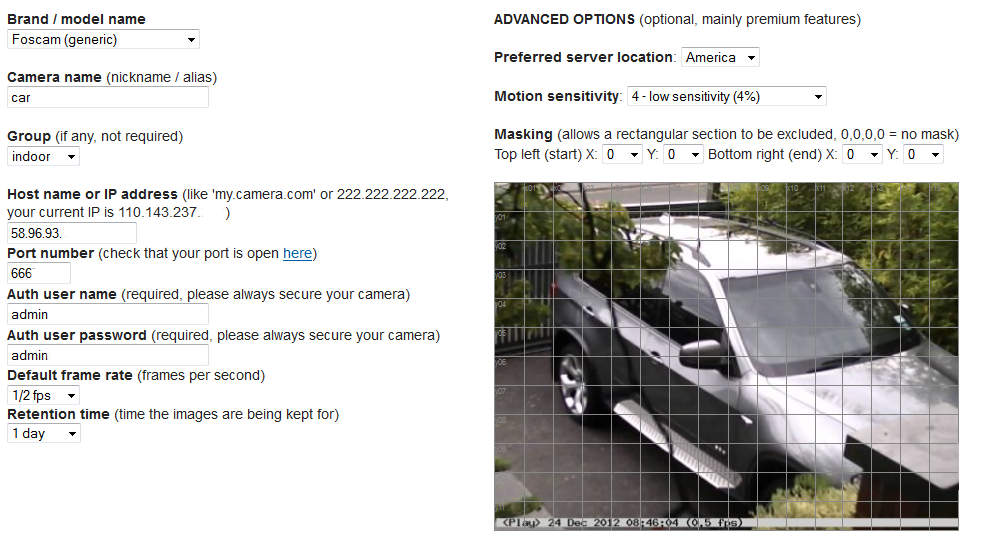 ---
2. View live stream
Once the camera is configured, you can start live viewing, whether it be a single camera or a group of cameras simultaneously.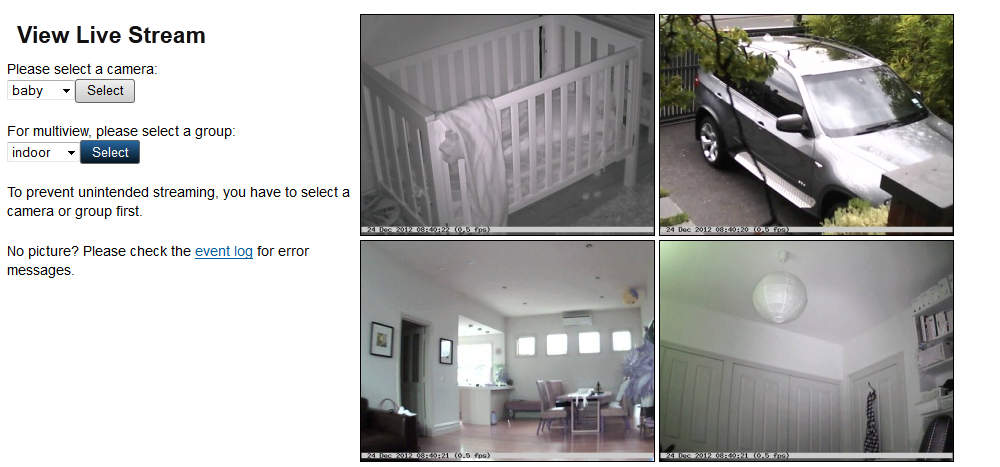 ---
3. Start instant recording
From the main control panel screen - you can see all your cameras and schedules at a glance as below. Instant recording allows you to record video from a camera immediately for the time period selected without the need to configure schedules.
4. Watch recorded video
Once your video has been recorded (either manually or via schedule), you can view it online. Mangocam allows you to fast forward, skip forward and back, pause, single frame forward etc. using the play back menu. Motion events are displayed in the diagram, which can also be used to skip to a certain location in the video. You can also create snapshots of single frames.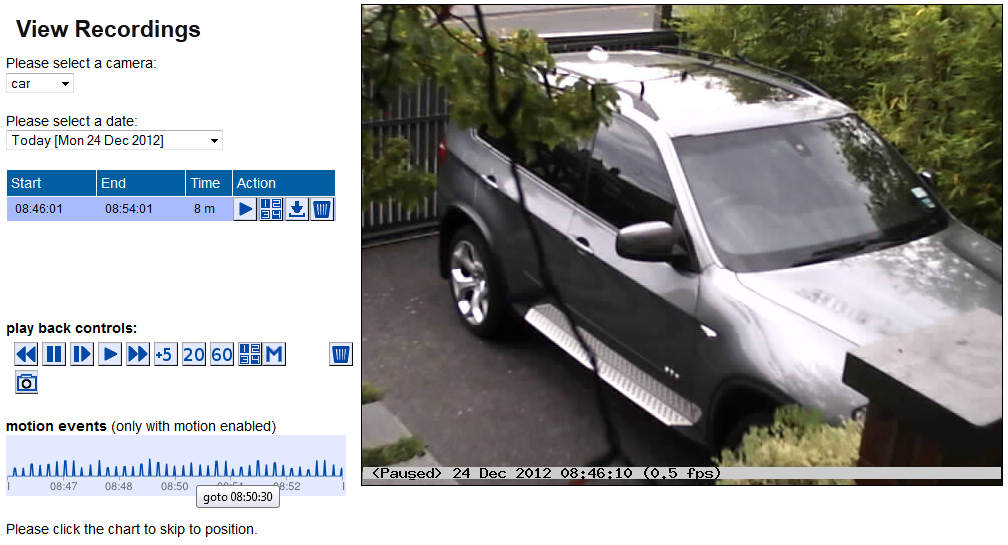 ---
5. Watch recorded still frames
Recorded video can also be viewed as a series of still frames.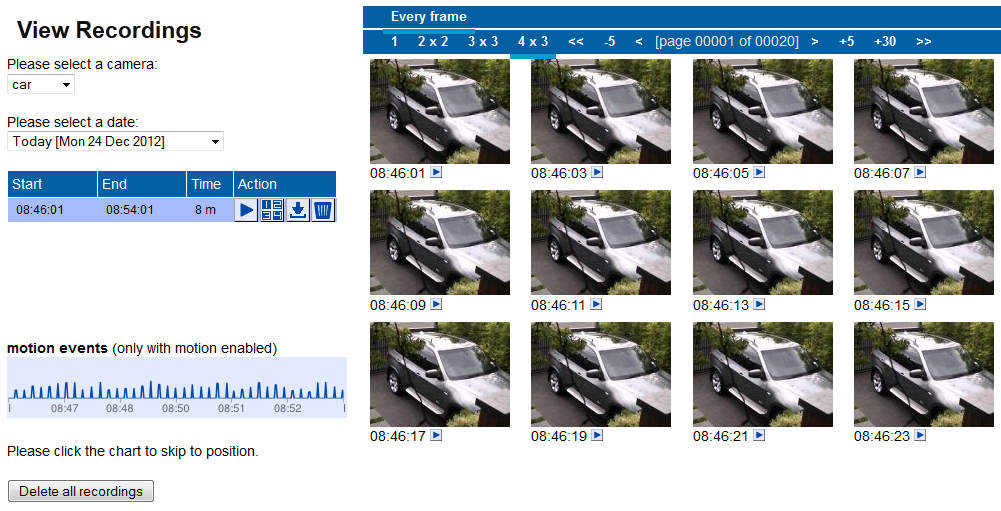 ---
6. View motion events
With motion detection enabled, relevant motion events can be viewed in the motion events menu. Filters can be enabled by camera, time and severity.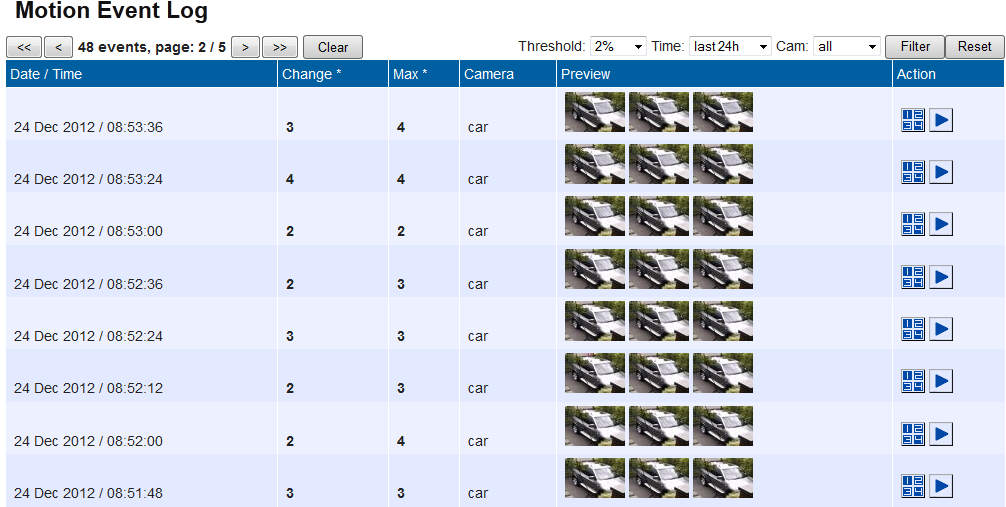 ---
7. View snapshots
Single frame snapshots can be taken while playing recorded video. Snapshots have unlimited retention time.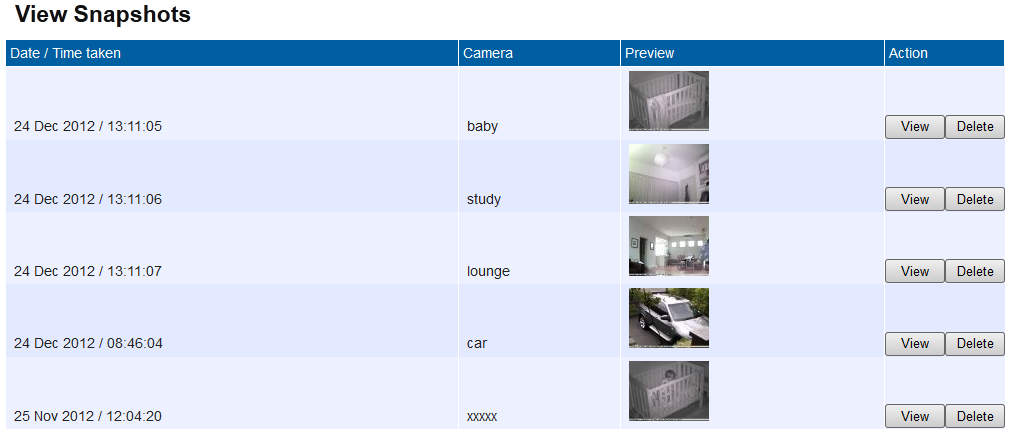 ---
8. View statistics
The statistics pages shows disk space used, traffic and views for each camera.